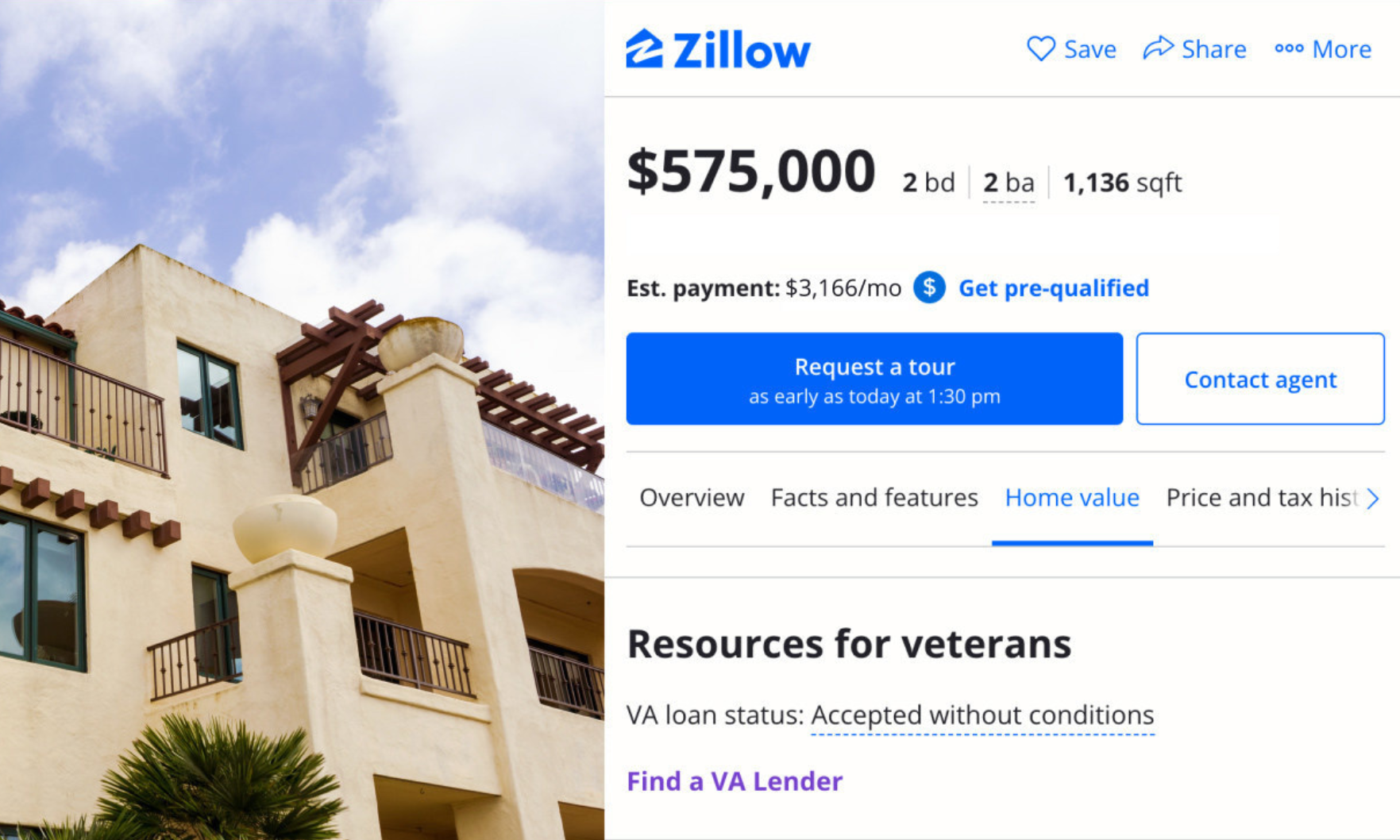 New Zillow tool helps military vets find condos eligible for VA loans
Zillow is making the home buying process easier for U.S. Army veterans with a new feature highlighting condos eligible for Veterans Affairs (VA) loans.
Many potential buyers are unaware of the additional requirements condos must meet to qualify for a VA loan. While most single-family homes can be financed with a VA loan, condominium complexes require express departmental approval before individual units are eligible.
Zillow's new tool is designed to take the guesswork out of the process, allowing the nation's 19 million veterans to immediately see if a condo is eligible for the VA loan, according to a press release.
"We want everyone to have access to the information they need to empower their home search," said Aldona Clottey, vice president of corporate social responsibility at Zillow. "In today's competitive market, where homes sell within days, an effective home search is essential."
Before the tool was available, most buyers had to switch between their Zillow search and the VA website to confirm eligibility for condo financing, adding unnecessary complexity and time to their search.
"This feature provides valuable financial information at the fingertips of our veterans as they search for their next home," Clottey added.
Prominent VA loan information on its sites and apps is part of Zillow's social impact strategy. Similar features include information about local LGBTQ legal protections and down payment assistance programs for buyers in financial difficulty, the statement said.