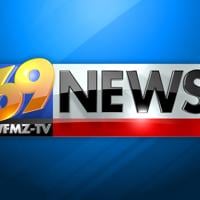 Title Alliance Appoints Tiana Brown General Manager of Arizona | News
PHOENIX, January 11, 2022 / PRNewswire-PRWeb / – Title Alliance, a family of full-service title insurance and escrow agencies, is delighted to announce Tiana brown as general manager of Arizona. As Managing Director, she will oversee all joint ventures in the state and ensure consistency of TA Way processes and procedures and be ultimately responsible for profits and losses within the state.
"I am delighted that Tiana is joining our team and playing an important role as we continue to expand our footprint in Arizona," noted Lindsay smith, Director of Strategy for Title Alliance. "Tiana's vast experience in general operations, banking, leadership and experience in process improvement working with small and large teams are what drew us to her. I am delighted to see Tiana reinforce our culture within our teams and she gives them the platforms to continue to be successful. "
Brown joins Title Alliance with a background in banking, fintech and mortgages. Starting her career at Bank of America, Tiana entered the mortgage industry as a Mortgage Manager. Previously, she held senior management positions where she structured business strategies and implemented new processes and procedures for multiple organizations. Prior to joining Title Alliance, she held the position of Consultant Operations Director where she led operations for all consulting and analyst functions within a global banking and fintech company. She is a Six Sigma Greenbelt who believes in creating positive and inclusive experiences for her team members. Brown enjoys building strong teams and providing them with the resources and platforms to be successful while implementing structure in organizations. In addition to overseeing all joint ventures, she will also manage agent relationships and manage partner inquiries.
"I am thrilled to join Title Alliance and have the opportunity to make an impact on our teams and clients and look forward to helping the company grow," said Brown. "I want to be an agent of change and help my team understand the value they bring to our organization while helping each of them to be successful in the short and long term."
About Title Alliance:
The roots of Title Alliance date back to 1948 when their first agency, which still exists today, was formed in Media, Pennsylvania. Since 1983, the company has successfully formed sole proprietorship and multi-state joint ventures with lenders, real estate agents and builders. Title Alliance partners to establish in-house title and settlement operations, dramatically improving customer service and increasing profits. The Title Alliance family of companies currently operates in 11 states with a total of 60 offices. More information on http://www.titlealliance.com.
Media contact
Alyssa Abbonizio, Title Alliance, 6108928100, [email protected]
SOURCE Title Alliance