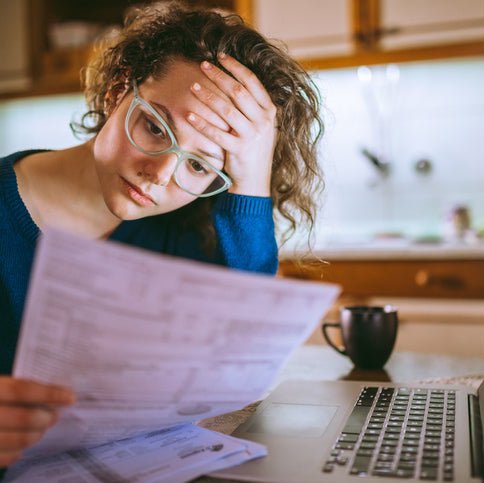 Turned down for a credit card? Credit karma might owe you money
Being rejected can actually pay off.
---
Key points
Some consumers who have applied for credit cards because Credit Karma told them they were "pre-approved" have been rejected by the issuer. This behavior was denounced by the FTC and Credit Karma accepted a $3 million fine.
These users may be eligible for reimbursement by the FTC once the fine is paid.
Anyone who applied for an offer with a Credit Karma "Karma Guarantee" may also be eligible for a Credit Karma payout.
---
No matter how good your credit score, there's always some apprehension when applying for a new card. And if you have doubts about your credit score, those worries only escalate.
Credit card prequalification is one of the tools that many of us use to ease some of these worries. A few quick questions and a soft credit check later, and the issuer tells you what credit cards they think you might be approved for if you apply.
But what if the issuer doesn't offer pre-qualification, or the card you want doesn't appear? Well, you can count on Credit Karma! At least that's what users of the site think. But for as many as a third of them, Credit Karma's recommendations only resulted in a rejected application — and a useless credit application.
And now those same "recommendations" have landed Credit Karma in hot water with the FTC.
"Credit Karma's false 'pre-approval' claims waste consumers' time and subject them to unnecessary credit checks," said Samuel Levine, director of the FTC's Consumer Protection Bureau. "The FTC will continue its crackdown on digital dark patterns that harm consumers and pollute online commerce."
'90% chance of approval*'
For many years, Credit Karma has cultivated an air of selflessness. You can register for free and have 24-hour access to your credit scores and reports. It'll even offer recommendations on which cards to apply for, including giving you your "chances" of approval. How useful!
Unfortunately, the FTC has revealed the hidden reality behind these helpful recommendations. According to the FTC's recent complaint against Credit Karma, the "pre-approval" and "90% odds" language was not a realistic look at your chances of being approved. Instead, it was finely tuned marketing jargon specifically designed to install "false certainty" in consumers.
And it worked. Many people requested cards based on these recommendations – cards they weren't actually qualified for. Now Credit Karma owes some of those people money.
FTC Payments
Part of the FTC's action against Credit Karma involves a large fine. Specifically, Credit Karma agreed to pay $3 million in customer repairs. The money will go to the FTC, which will then send it to consumers who have been harmed by Credit Karma's actions.
If you were one of the people who were rejected by a credit card issuer after being supposedly "pre-approved" by Credit Karma, you may owe a portion of that fine.
For the moment, everything is only in its infancy. The FTC is holding a public comment period until early October. After that, the settlement must be finalized. Then Credit Karma will have to pay the fine and provide information to customers who would be entitled to a portion of the settlement.
After all that's been done, it's up to the FTC to decide how to allocate the payouts. You may need to request your share, or it may be paid automatically. We just don't know yet how it will play out.
However, FTC fine payments are not the only form of monetary compensation that some users may be owed. There is also the "Karma Guarantee".
Payments "Karma Guarantee"
One of the latest additions to Credit Karma's recommendations is the "Karma Guarantee" badge. Essentially, this means that if you apply for an offer with a "Guarantee Karma" badge and the card is declined, Credit Karma will offer you a payment.
If you are declined for a card with a "Karma Guarantee" and are eligible for payment, you should receive an email notification. If you have a Credit Karma Money Spend account in good standing, you can receive payment into that account. Otherwise, you will receive an Amazon gift card via email.
There are, however, a few caveats. To be eligible, you must:
Not already have the card;
Have not recently applied for or been declined for the same credit card offer;
Have not previously been rejected for an offer with the Cards Karma guarantee in the last 90 days; and
Fully complete a credit card offer application with Cards Karma Guarantee, including providing all documents required by the lender, while logged into your Credit Karma account, and are declined.
The company does not specify the payment amount on its badge information page. However, some users have reported it to be worth $50.
Not everyone – or all card offers – will get a "Karma Guarantee". (I didn't see any when I checked as of this writing.) Be sure to check the fine print of your offer before applying to see if you qualify for the "Karma Guarantee."
It's worth noting here that you probably shouldn't apply for a card that you know you won't get just to get money from Credit Karma. Applying for a credit card involves a high demand for credit, which can hurt your credit score.
In addition to the new "Karma Guarantee", Credit Karma has revamped its recommendations to use somewhat vaguer language. Now, instead of being "pre-approved" or having a "90% chance", it uses language like "fair", "good" or even "exceptional" to describe your chances of approval. The site also has a new page dedicated to explaining what these ratings mean – and clarifying that they are definitely not guarantees.
If after all this you are done with Credit Karma, you have other options to check your credit score for free. Perhaps the easiest is your existing credit cards; most card issuers offer free credit scores to their cardholders.
The best credit card waives interest until 2023
If you have credit card debt, transfer it to this top balance transfer card guarantees you an introductory APR of 0% in 2023! Plus, you won't pay any annual fees. These are just a few of the reasons why our experts consider this card a top choice to help you control your debt. Read our full review for free and apply in just 2 minutes.